Emily currently serves as the K-3 music teacher at Emmanuel-St. Michael School and directs the Cherub choir. She has directed several musicals, sings in the Lutheran Chorale, and her home church choir. Emily graduated from IPFW with a degree in music education in 2012. Her main instruments are voice, saxophone, and clarinet; her favorite types of music are classical, folk/country, and jazz.
Jill Hockemeyer is the founder of Joyful Musicians, teaching Kindermusik classes to babies through early elementary school children. Jill has a Bachelor's Degree in Elementary Education from Purdue University. She is the mother of four children, all of whom were enrolled in Kindermusik classes as young children. Jill is also involved in the family business, Hockemeyer Family Eye Care, and enjoys traveling with her husband and participating in church and community events.
Karen has served as St. Michael's organist and choir accompanist since 2007. She has also taught private piano lessons since graduating from DePauw University in 1981 with a degree in piano. Along with piano, Karen plays flute and enjoys classical music.
Amy currently serves as the strings director at St. Paul's Lutheran School; helps many other area grade schools with their string programs; and at Bethlehem Lutheran in Ossian as a music teacher for K-4th grade. She also serves as the organist and part-time choir director for New Hope Lutheran Church, Ossian. She has given private lessons for over 30 years. Amy is a farm wife with 6 children who loves to garden, cook, play music and watch children learn to love and play their own music!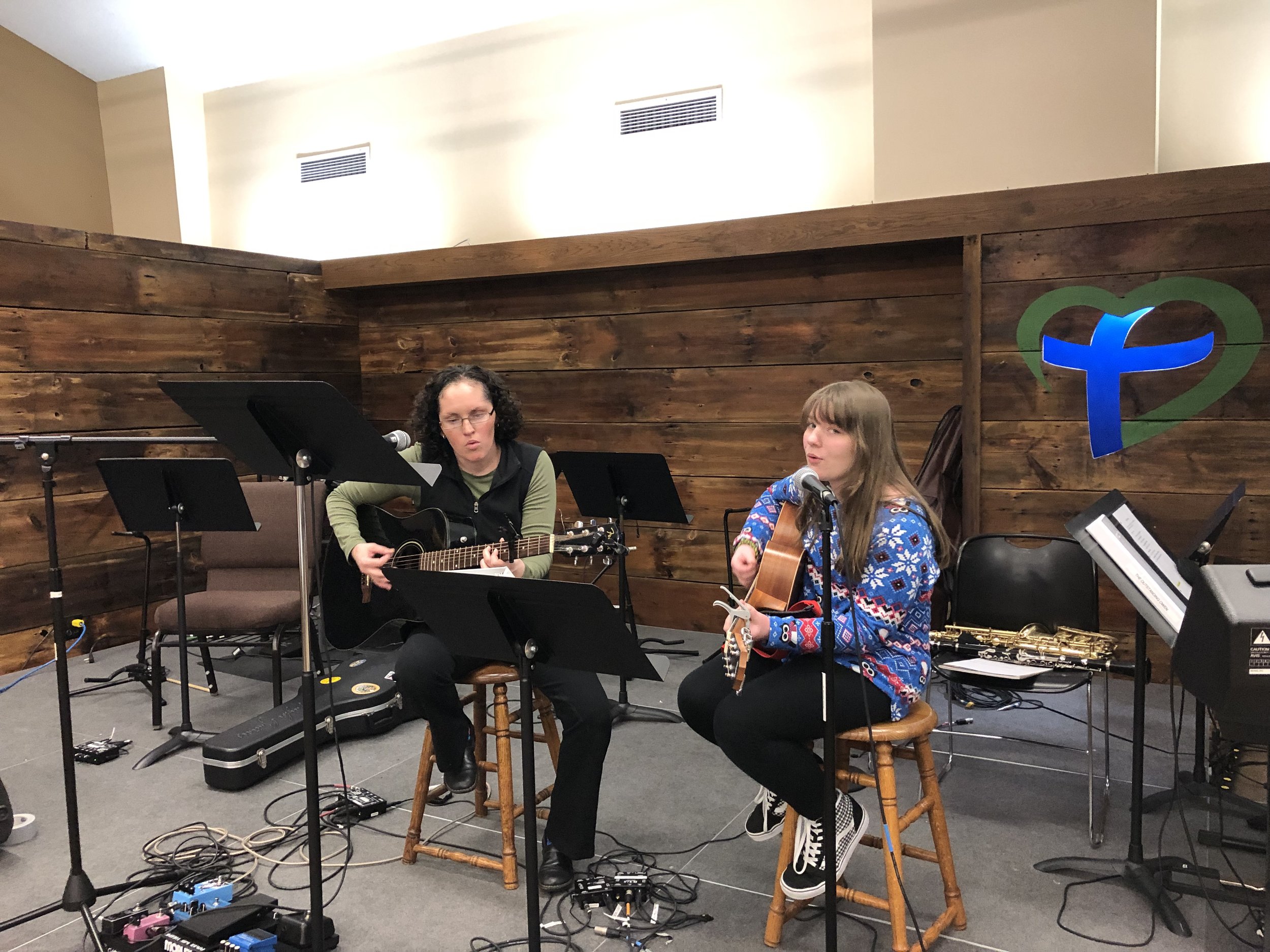 Marisa received a Bachelor of Arts degree for Music Education Teacher from Clarke University. She has taught music education in several different schools, directed choirs, and performed with a variety of musical groups. Her main instrument is percussion, but Marisa also enjoys teaching beginning piano and guitar.
Beth Ann recently graduated with a degree in art education from the University of St. Francis. She has experience teaching grades K-8 and will be teaching both drawing/painting and sculpture. Beth Ann looks forward to sharing her passion for art to students young and old.
Jamie Taylor has been a valued member of the Studio 149 Dance Family for over 10 years. While Jamie has showcased her gifts in various solo roles in the Nutcracker, Story Book Ballets, and Galas, her Contemporary Ballet influence has brought out the creativity of our students in a style that is unique to Studio 149's pedagogy. She enjoys teaching students how to bring story to their training and evoke emotion through their dance education. She continues to strive to make a difference in each student's life by being a Christ-like example in and out of the studio.